McCurdy Motorcars: Beautifully Used Cars. Relaxed Environment. Competitive Pricing.
508-693-5532.
Regular Version of this Page | Showroom | Services | Testimonials | Philosophy | Contact | Notify Me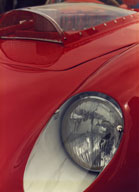 PHILOSOPHY
Frustrated by time-consuming and often fruitless efforts to find the perfect used car? Intimidated by shopping at the big car dealerships? Need a great used car but don't have time to hassle with boat reservations? Let McCurdy Motorcars bring the used car you've been dreaming of to your doorstep, here on Martha's Vineyard.

At McCurdy Motorcars we strive to make used car buying easy for those who live and seasonally-reside on Martha's Vineyard. Our mission is help Islanders get the car they want and need right here on Martha's Vineyard without having to pay a premium. We bring only the best quality, low-mileage, used cars, used trucks, and used SUVs to our lot and we support them with friendly personal service.

No matter what your criteria in selecting a used car, McCurdy Motorcars is the place to start. Beautifully used cars. Relaxed environment. Competitive pricing. McCurdy Motorcars, where islanders can find their next used car or truck without taking the boat.

---
McCurdy Motorcars, 45 Beach Road, Vineyard Haven, MA.
Next to the ArtCliff Diner. Open Mon-Sat or by appointment.

McCurdy Motorcars quality used cars Martha's Vineyard. Buy your next used car on Martha's Vineyard. Quality used Volvos used Jeeps used Mercedes Benz used Toyotas used SUV's and more waiting for you in Vineyard Haven, MA. Great selection of quality used cars used trucks and used SUV's. © 2006-2007 McCurdy Motorcars Used cars Martha's Vineyard, Vineyard Haven, MA (508) 693-5532 tom@mccurdymotorcars.com